Account Access

Online Branch
Mobile Branch
Bill Pay
Teller 24
ATM Locations
Credit Cards
e-Statements
Moneylink
Direct Deposit
Banking has never been so easy! Access for your funds 24/7 with Winnebago Community's e-Services including our Online Branch, Mobile, Teller24 phone banking and Bill Pay.
Online Branch
Enroll Now
You're on the go, take your accounts with you! Manage your funds simply, securely, and smartly with our Online Branch where following services are just a click away:
View account details
Transfer funds
Set up text and email alerts to better manage your money
View check images
Reorder checks
Manage finances with Moneylink budgeting tool
Review monthly statements
Pay your WCCU loans
Mobile Branch

On the go? Our mobile branch brings all the features of the Online Branch to your mobile device! It's a convenient, secure service providing access to your accounts from web enabled wireless phones.
Free Mobile App specifically designed for optimal viewing on mobile devices.
Same login ID and password as your Online Branch.
Apps available for Android, BlackBerry, and iPhone. Web Access (WAP) also available.
Check your balance, track account activity, transfer money between accounts, find the closest ATM, send WCCU a message, just to name a few.
Ready to manage your accounts anytime and anywhere? It's so easy! Get the WCCU mobile app. Download FREE on the App Store or get it on Google Play.
Bill Pay
Pay all your bills in seconds and conveniently in one place with online Bill Pay. From utility bills to babysitters, you can virtually pay all your bills within a few easy clicks. Sign up for Bill Pay is within our Online Branch. Doing so will allow you to do the following:
Pay bills electronically - payments are deducted from your checking account
Person-to-person payments
Place monthly bills directly into Bill Pay with eBill
Add, delete or modify information on your personal list of payees
Review payments made over a specific time period
Verify and correct information before payments are sent
Bill Pay comes FREE with a checking account
Teller 24 – Automated Phone Banking
Unable to access your accounts online? We've still got you covered with Teller 24…it's FREE and easy to use! Call from home, your car or from the office to:
Check account balances
Transfer funds
See what's cleared
Make WCCU loan payments
Change your PIN number
Check interest rates
It's convenient banking. Call 920-233-8118 to get started!
ATM Locations
Drive Up – Snell
Drive Up – Witzel
Drive Up – Neenah
Walk Up – Winnebago County Courthouse
Walk Up – Winnebago County Administration Building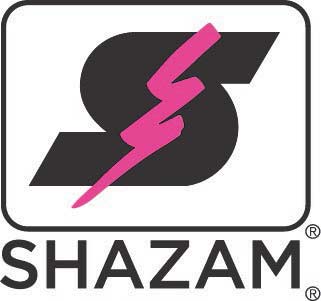 SHAZAM ATM NETWORK – Find a fee free ATM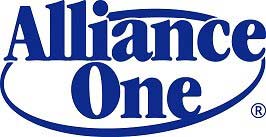 ALLIANCE ONE ATM NETWORK – Find a fee free ATM
Credit Card Access
eZCard is instant access to your WCCU Credit Card inside WCCU's Online Branch or Mobile App!
Whether you're making a payment on the road, checking transactions in a waiting room, or monitoring your balance on vacation, eZCard is there for you 24/7 inside Winnebago Community Credit Union Online Branch.
Access everything you need, right when you need it:
View account balances and check available credit
Pay bills online
Receive alerts of conditions or events affecting your account
Search transactions by name, amount or date
In today's fast-paced world, instant access is critical and our intuitive online tools are available to you now to help keep pace with the demands of your life.
To enroll - WCCU cardholders, look for the credit card tab on the top navigation bar inside our online branch, then click to enroll!

Enroll Today!
Or access EZCard by clicking this link.
e-Statements
Get rid of all the extra paper in your filing cabinet and sign up for eStatements today. Each month you'll receive an electronic version of your paper Statements.
Once you enroll in the Online Branch, you will automatically receive eStatements. If you wish to change this feature, you can do that within the Online Branch. Simply click on the "Statements" tab at the top.
We will notify you by email that your statement is available at the beginning of each month. Statements are on a secure server utilizing high level encryption. All your statements are available online for 24 months.
Direct Deposit
Have your payroll check electronically deposited at your credit union. Your funds will be available the day you are paid. You will receive an earnings statement from your employer on payday which shows the amount of the net deposit. Your monthly Credit Union statement will also show the amount of the deposit.

To initiate Direct Deposit to your Credit Union account you need to provide your employer with the Credit Union's routing and transit number (ABA#) which is 275981174. Then specify savings or checking and give your employer your account # at the Credit Union. If you have any questions please email us or call us at 920-233-9096.
Moneylink – Personal Finance Management
Manage finances with our FREE online finance manager Moneylink located in our online branch.
Moneylink tracks personal finances helping you organize a budget, set goals, even track net worth and cash flow! Moneylink will automatically track and itemize all your spending by downloading transactions from our Online Branch! You can set up personalized tags for your budget, then set spending goals you want to track.
The budget tool is graphically presented with each budget area colorfully graphed and illustrating whether you are over or under budget.
Moneylink uses the latest security technology to keep your information safe. Beyond the technology, we do not store account data, user name and password are not linked to financial accounts, account balances are never shared and no data is sold to a third party.