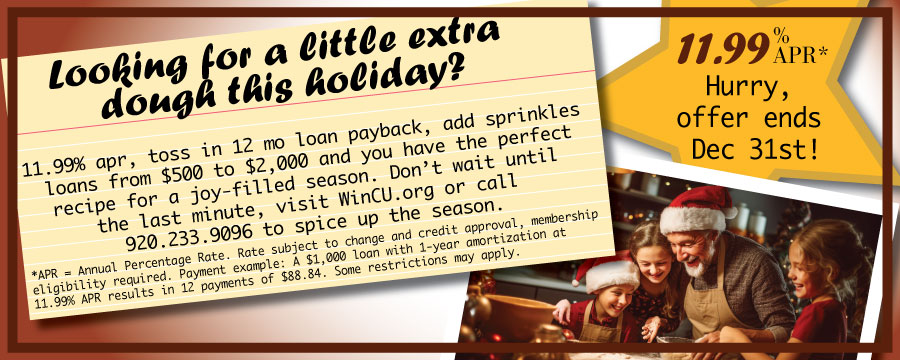 Extra Holiday "Dough"
No need to worry this season, WinCU is here to help!
• Great rate of 11.99% APR – less expensive than your credit card
• 12-month loan payback – no lingering balances or finance charges
• Loans from $500 to $2,000 – provides assistance big and small
• Quick and simple – call us to get started; you'll be shopping in no time
A short-term HOLIDAY LOAN can help make this holiday season a little brighter for everyone.
Give us a call to get started!
*APR = Annual Percentage Rate. Rate subject to change and credit approval. Payment example: A $1,000 loan with 1-year amortization at 11.99% APR results in 12 payments of $88.84. Some restrictions may apply.