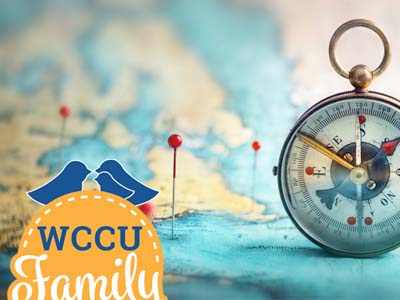 Travel Hacks for a Safe Summer
Jul 7, 2022, 22:01 PM by Dana Racine
Traveling to new cities and countries is fun and exciting. Keep these travel tips in mind to ensure you have a great time and only create happy memories of your sunny adventure.
Helpful traveling tips to ensure your vacation is out of harm's way.

Keep important medical information on your phone
If you have a medical condition or severe allergies, consider using an app to display this information on your phone's lock screen. You can use the Health App if you have an iPhone or Medical ID if you have an Android. This is especially helpful if you're traveling alone.
Have a room reserved for your first day
Some people travel spontaneously, pulling into towns without knowing where they'll stay. However, what if there's a special event or sporting game and all the hotels are full? Prepare ahead and ensure you have somewhere to spend the night when you arrive. In addition, don't skimp too much – you'll probably be tired the first day and not feel at your best, so choose a nicer place with good security and amenities.
Be willing to spend when you don't feel safe
What if you did reserve a place to stay and your Airbnb rental or motel turns out to be in a neighborhood that doesn't make you feel safe? Grab a cab and head to a hotel or motel in a safer area for the night. The next day, look for something in your price range and stay there for the remainder of your stay. Saving a few dollars by lodging in an unsafe area is not worth the risk.
Be aware of your surroundings
Always be aware of your surroundings and keep your belongings close to you. Add a safety app to your phone like safe, Life360, Kitestring, One Scream, or Red Panic Button. Also, if you drink alcohol, drink responsibly. A drunk person is easy to rob or worse.
Hide cash in your shoe
If your wallet gets lost or is stolen, having $50 or $100 in your shoe can be a lifesaver. Without a debit or credit card, you'll have a difficult time getting food or even getting back to your hotel. The cash will help you get through the night until credit unions are open the following day.
Don't keep all valuables in one place
Split up your cash, credit cards, and hotel keys, so they're not all in one wallet or purse. Put some in a pocket, money belt, or safe deposit box in your hotel room. That way, if you are robbed, you can hand over the wallet without losing everything.
If you are traveling notify your financial and credit card company before you go. If they see charges on your card from a different state or country, it may flag these transactions as fraud or freeze your card. For more information contact WCCU at 920.233.9096 or visit WCCU's Travel Cards.