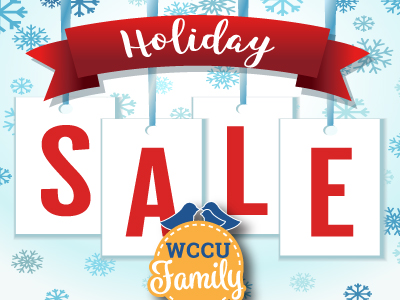 Deals Galore
Dec 2, 2019, 18:13 PM by Dana Racine
It's Cyber Monday! Another landmark day in the retail world.
This time of year, the sales are everywhere but if you could save more money and spread the shopping throughout the year it wouldn't it feel better on the old pocket book? Before you scour though all of the online bargains think twice and reflect on the gifts which are truly needed this holiday season.
The age old saying "the early bird gets the worm" is true when it comes to holiday shopping. For the planners and sale shoppers, the buying season begins the day after Christmas and is spread throughout the buying year. Begin with jotting down a list of family members and friends you typically give to during the holidays. This doesn't have to be concrete and could be altered as necessary.
Getting a jump on a list can have its drawbacks, such as anticipating what those on your list will want or need and having enough space to stash items. However, consider those items people use or refresh from time to time like socks, candles, soaps, lotions and whatever else is on the would be nice to have or it should be replaced list. When a deep discount is spotted now you have a list and place to begin.
Looking forward on a calendar can help with not only budgeting but also anticipating what will be on sale. Finder.com has mapped the annual deals both big, vehicles and airline tickets, to smaller like winter clothing and swimsuits. Check it out at https://www.finder.com/best-time-of-year-to-buy-anything-on-sale.
When time has gotten the best of you, go with a gift card. Gift cards and digital gifts have become one of the most popular presents for the holidays. Plus, many places such as restaurants, theaters and retails offer bonus cards when purchasing gift cards in minimum amounts. Most importantly, your money goes further. Other advantages are they don't take up any space, they make great stocking stuffers, they are easily personalized, and most importantly arrive instantly via email with no wait time!
If things are still tight, consider a holiday cash loan with Winnebago Community Credit Union. The low interest rate is less expensive than many credit cards. Plus, the 12 month payback feature will help free things up sooner.
You can find that perfect gift on sale if you know when and where to look. Remember, don't get too overwhelmed by all of the deals. And when in doubt there will be another sale!