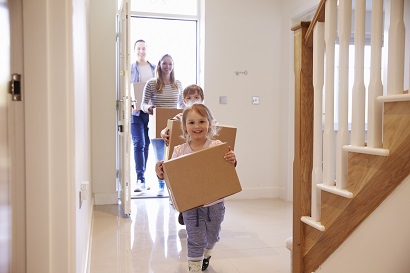 Why a Mortgage Pre-Approval Can Get You Moving!
Mar 21, 2017, 13:49 PM by Krista Olson
Have you ever experienced being at a checkout register with your debit or credit card only to have it declined? It's REALLY embarrassing right?
Well that's just what many people experience when buying a home. They've spend countless ours visiting open houses, searching online, working with a realtor and then they find it…the perfect home!
But, there's a problem – just like the person stuck at the cashier– they've been declined. Why? The reasons could be many, but one thing is clear, a mortgage pre-approval will prevent this embarrassing scenario from happening to you.
A FREE mortgage pre-approval from Winnebago Community performs many key roles including:
Address any lending hurdles in your credit history early in the home buying process.
Feel confident submitting an offer to purchase knowing you can afford the home you chose.
Realtors and home sellers will give your offer priority knowing you're already pre-approved to purchase the home.
Much of the mortgage process is complete, so you can get into your dream faster.
Even if you are an experienced homebuyer with excellent credit, a mortgage pre-approval makes sense. If you fall in love with a house, you could lose out to a similar buyer who is already pre-approved – which offer do you think a home seller would prefer to accept…a pre-approved buyer or one who isn't.
So if you are serious about buying a home in 2017, see one of our mortgage-lending professionals and get started on a FREE mortgage pre-approval. Then you'll be ready AND able to purchase the home of your dreams!