WinCU Family & Friends Blog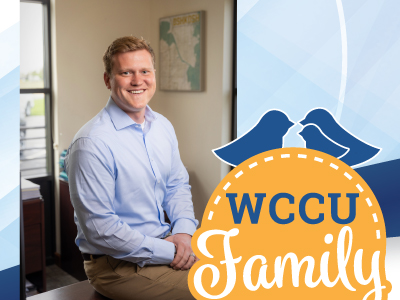 Change
Jun 10, 2022, 18:55 PM by Dana Racine
Winnebago Community Credit has announced the selection of their new President and Chief Executive Officer.
The Board of Directors has selected Derek Groth to succeed Tony Tiede, who retired on June 1, 2022. Groth officially began his position with Winnebago on March 23.
"I am very pleased to welcome Derek Groth to his new role as CEO. With his extensive experience and knowledge of the financial services industry, he knows how to drive organizational innovation and growth. Derek is exactly what we need to lead Winnebago Community Credit Union into the future," said Board Chair Tom Geske.
The Oshkosh native was formerly the President and CEO of Health Care Credit Union. Groth earned his Bachelor of Business Administration in Finance from the University of Wisconsin Oshkosh. He and his wife currently have two young daughters, who of course love all things princess. They enjoy family time together at their lakeside home near Oshkosh.
"I am thrilled to join a credit union with such a long-standing history and am eager for the opportunity to carry Winnebago's mission forward of Helping Make Dreams Come True."