WinCU Family & Friends Blog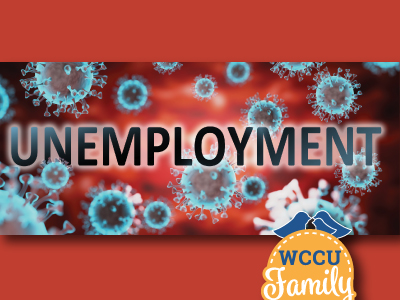 Scammers Preying Off Jobless to Get Unemployment
Jun 29, 2020, 16:52 PM by Dana Racine
Fraudsters do not rest even during the Coronavirus Pandemic. Most recently, imposters are filing false insurance claims for unemployment benefits.
The scammer approaches an individual and establishes a relationship and trust with them. They provide a reason for needing the funds. For example they are working out of the country and have no access to their financial or pretend to be in your state unemployment agency and claim the money was sent by mistake. The scammer then offers a portion of the unemployment check back to the individual. The fraudster asks for the individual's account and routing number to have the benefits transferred into. The person sends the requested portion and becomes a money mule. They are knowingly collecting benefits based on false or inaccurate information that was intentionally provided when the claim was filed, which is committing fraud.
In another scenario, scammers use the names and personal information of people who have not filed and the individuals are completely unaware their personal information has been compromised. Often times the victims learn about the fraud when they get a notice from their employer or state unemployment office about their supposed application for benefits.
If you or someone you know has a similar situation happen, know that someone has taken your personal information. Your Social Security number, birth date and worse your finances could be in jeopardy so act fast. Take these steps to help protect your credit and finances:
Contact your state unemployment benefits agency. Report the fraud online at www.oig.dol.gov/hotline.htm, this is easier for the agency to process and save you time. Keep the confirmation or case number provided. You can also call 202-693-6999 or 1-800-347-3756, remember to document your case number along with who you talked to and when.
Report the fraud to your employer. Document who you spoke with and when.
Visit www.oig.dol.gov/hotline.htm and www.identitytheft.gov to report the fraud. Review your credit reports often. You can do this free for the next year at www.annualcreditreport.com. This will help spot any new fraud activity.
Don't respond to any calls, emails or text messages telling you to wire money, send cash or put money on gift cards. Your state agency will never tell you to repay money in those forms of payment. If someone does, they are a scammer!
Victims of these frauds face potential harm. If you would like to report an allegation of fraud involving unemployment or other U.S. Department of Labor activities or programs, please contact the OIG Hot line at: www.oig.dol.gov/hotline.htm or 202-693-6999 or 1-800-347-3756. Remember, unemployment Insurance fraud is punishable by law and violators could face a number of serious penalties and consequences.