WinCU Family & Friends Blog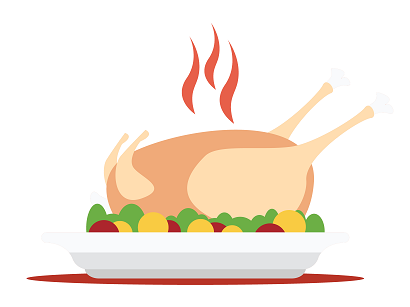 Hosting Thanksgiving without breaking the bank!
Nov 16, 2018, 21:51 PM by Krista Olson
Thanksgiving is about spending time with friends and family and being thankful.
Every Thanksgiving, families gather to celebrate the holiday with loved one. Many of these meals will have 10 or 20 guests. Such large groups can be financially burdensome for the host. But, with a little "trimming" you'll be giving thanks for not overspending! Here are tips I use to control the cost
Have a potluck style lunch. You can make some of the main courses, but in most cases friends and family aren't going to mind bringing a side dish or a dessert to share. It is even more fun because you get to try other people's specialties.
Get a firm number of guest attending. I have never had a case where we ran out of food. So, get your number of guest and plan accordingly.
You don't have to stock a full bar. If you want buy a case or two of beer depending on your guests but if they want wine or something else they can bring it as part of tip #1.
You don't HAVE to make a turkey. Some people have started to move away from turkey for thanksgiving. I know it's a tradition and some people really value that but some others would prefer to go with chicken instead. It tastes better, easier to cook and its cheaper.
Take inventory of what you have before you go shopping. No point in buying something you already have sitting in the pantry.
Buy pre-made items. Certain things it makes sense to buy pre-made. It can save you time and money letting someone else do most of the work and buying it pre-made.
In the end Thanksgiving is about spending time with friends and family and being thankful for everything that we have and the people in our lives. So, don't stress about having the most extravagant meal for your guests. Put the focus back on the people and spending time with them.
Have a Happy Thanksgiving!