WinCU Family & Friends Blog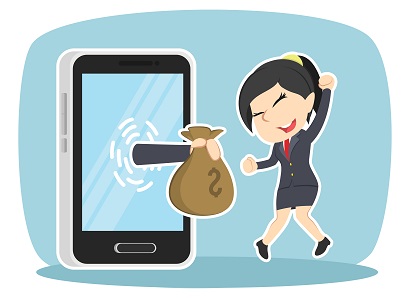 Six Tricks for Putting More Money in Your Pocket
Nov 8, 2018, 15:30 PM by Krista Olson
Getting a grasp on your spending can be an amazing experience and help your family find happiness this holiday season.
This week I am thinking about the extra money our family of five spent over Halloween. We spent money decorating the outside of our home, purchasing Halloween costumes and candy, plus attending gatherings with family and friends.
Our finances are looking a little scary this month! Are your finances looking equally terrifying? Have no fear; I've got some tricks that will provide more money in your pocket!
Trick One: Pay More Than The Minimum On Your Credit Cards.
The interest rates on credit cards can be scary; so don't let yourself get caught up only paying the minimum. I also like to make bi-weekly payments on my credit cards that way it lowers my daily average balance and I am able to pay them down more quickly.
Trick Two: Check Your Credit Regularly
You can pull each of the three main credit bureau reports once a year. So I usually recommend checking it every 4 months and rotate which bureau you are checking. You don't want a fraudster to pull a trick on you and open accounts in your name so keep an eye on your credit so you don't get fooled.
Trick Three: Set A Budget
Budgeting is one of the most important steps of setting yourself on the path of financial freedom. By creating a budget you can spend with confidence.
Many people worry it's too hard or takes to long to set up a budget. While it might take an hour or so when setting your initial budget, with the help of free money management apps, including on of my favorite Moneylink in Winnebago Community CU's online branch, you can change and set a new monthly plan in less than 10 minutes. This way you don't have to be scrambling around with calculators and spreadsheets.
I know it's hard going "cold turkey" on cutting "wants" out of the budget; such as, your daily coffee stop on the way into the office. So, if that is part of your budget cut then start with a Monday and Friday trip to coffee shop, then make coffee at home for the rest of the week. Eventually you will want to cut out the remaining coffee shop days, however if you cut it all out right away you might get frustrated with your plan and you wont stick to it.
Trick Four: Personalize Your Accounts
Research shows that people who label their savings accounts with specific goals had saved 31% more money than those who didn't. Labels might include "family trip", "retirement fund", "Christmas gift fund".
Trick Five: Research and Shop Discounts
Always look for the sales and specials so you get the best price and make your money go a little further, but be weary of getting tricked into making a bigger purchase. When you spend $75 on something that was 50% off but you didn't "need", you should view it as $75 spent not $75 saved.
Trick Six: Treat Yourself!
Trick three was setting a budget but when you are setting a budget I also suggest building in a little treat for yourself. Budget something fun or a little reward for yourself for sticking to your budget.
Good luck everyone – getting a grasp on your spending can be an amazing experience and help your family find happiness this holiday season!