WinCU Family & Friends Blog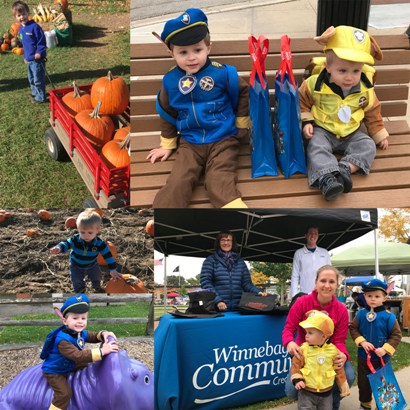 It's Trick-or-Treat Time!
Sep 27, 2018, 20:00 PM by Krista Olson
WCCU is sponsoring Boofest in Neenah and giving away kids trick-or-treat bags.
As a Mom of three Kids, I look for as many chances for them to attend Halloween events as possible. The costumes are expensive and I guess I'm trying to get my money's worth.
There is a great Halloween opportunity on October 20th from 10 am – noon during Neenah's last farmers market of the year. For not familiar with BooFest it is great family fun with a ton of activities.
At 10 am they have a youth costume contest and you can even bring your best-carved pumpkin from home to be judged at the pavilion at 11 am. They have other games and activities by the pavilion.
On top of all the other fun stuff going on most of the stands at the farmers market and the business along downtown Neenah give out treats or goodies for some Trick or Treating fun.
We have attended BooFest with our kids for the last several years and our kids really look forward to showing off their costumes, walking downtown in and out of the business and playing the different games. It really is a great way to spend a Saturday morning!
Don't forget to stop by the Winnebago Credit Union booth to pick your trick or treat bag to get the fun going.
For more information visit http://www.neenah.org/events/boofest/