WinCU Family & Friends Blog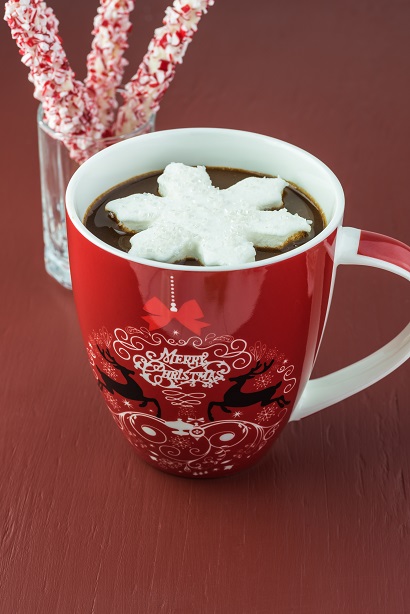 Hot Drink Ideas for Cold Holiday Nights
Dec 7, 2017, 14:50 PM by Krista Olson
It's the perfect time for cozying up on the couch with a warm blanket to sip on my favorite Holiday drink.
Brrrr It's Cold Outside! Unfortunately for us, real winter weather is probably here to stay. There is one thing I do enjoy this time of year though. It's perfect for cozying up on the couch with a warm blanket by the fireplace and sip on my favorite Holiday drink.
Personally, nothing helps me relax from a long day better then a nice hot cup of peppermint mocha! However, this is also the perfect time of year to try out new festive drink recipes.
So, I've been surfing the web for Holiday drink ideas we can share with our families. And who knows, maybe you'll find a new Holiday tradition of your own.
Hot Chocolate:
Who doesn't love a full mug of hot chocolate with marshmallows, whipped cream, peppermint candy canes and/or cinnamon sticks! One of the most famous traditional Holiday drinks is a favorite for many people, however you can also get even more creative and take your hot chocolate to the next level.
Here are a couple Hot Chocolate recipes from Country Living that will make you want to say bring on the snow!!
Eggnog:
Traditionally known, as egg milk punch, Eggnog has been a holiday treat for centuries. This rich, creamy dairy-based beverage can be purchased at your local grocery store during this time of year, however nothing beats homemade! Whether you like it spiked or non alcoholic, with whipped egg whites or without, here are some delicious eggnog recipes from Martha Stewart.
Cider:
Whether you enjoy spiced apple, warm vanilla or mulled, a nice warm cup of cider always helps to warm up those cold nights. Here are a couple toasty cider recipes from Martha Stewart.
Other Festive Drinks:
Pumpkin Spiced Latte: Homemade Pumpkin spice Latte Recipe from Inspired Taste.
Christmas Punch: Colorful, festive blend of juices and almond extract. Check out this Christmas punch recipe from Cooking Classy.
Vanilla Cranberry Mimosa: The perfect winter party cocktail recipe from Honey and Birch.
Peppermint Oreo Milkshake: Oh so cold and delicious! This amazing recipe is from Belle of the Kitchen.
Grinch Hot Chocolate: Whether you like the naughty or nice version this hot chocolate is the perfect for a family movie night or cold blistery day. Recipe is from Cooking with Curls.
Searching for more ideas check out Taste of Home Christmas Drinks, or Country Living's 40+ Winter Drinks.
Have a favorite Holiday drink or recipe feel free to share it with us in the comments below!